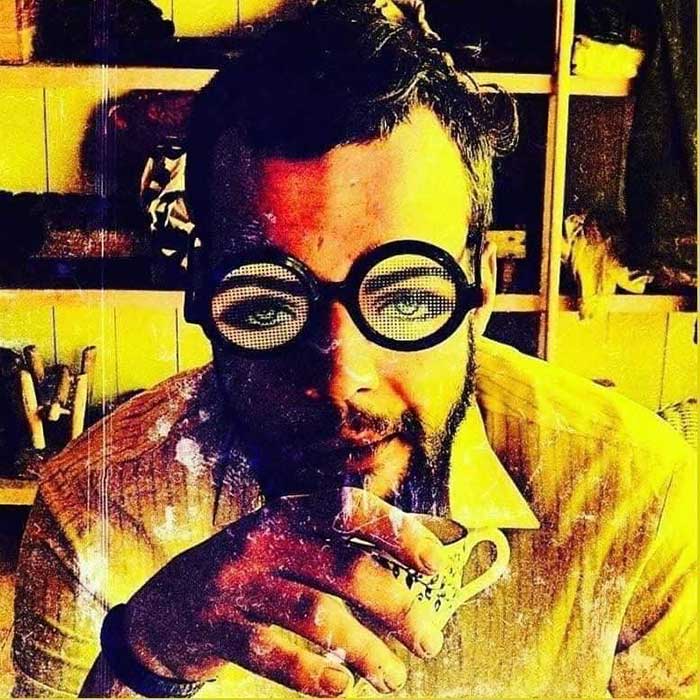 Monsieur Diop
Monsieur Diop, is a French artist, DJ, event producer and broadcaster that based himself in Byron Bay aka the Northern Rivers 3 years ago.
Monsieur Diop studied fine art in Belgium (St Luc). Whether it is Music or visual arts his approach is the same. "It is the absence of control and the hazardous skill of dealing with whatever life brings that creates poetry" "If you look in nature, nothing is ever the same, nothing is ever repeating, square and even, it is a constant progression of natural incidences and yet it is always so harmonious" says Monsieur Diop a true believer in the laws of Order in Chaos, Trial and Error. Mixing pictures, collaging music, it is all about collecting bits and pieces to create juxtaposition, contrasts, stories and poetry.
Based in Berlin during 2009 and 2015; Monsieur Diop was an active member of the collective KulturErsatzt ; creating street fashion shows, free parties, pop-up restaurants, art exhibitions and running an art gallery in Funkhaus Grunau. Little by little Monsieur Diop has become a figure of Byron Bay culture. His events Bare Foot Beat are an incarnation of the new wave this community has witnessed, sharing new age sustainable philosophy with world downtempo electronic music. You can listen to the Bare Foot Beat radio Show on Bay FM every Monday from 08pm till 10pm.
JEFA Gallery is extremely excited to have this young, progressive and thought provoking artist now on the books. We believe its an excellent time to support such an artist with his (we believe) obvious unique talent and encourage you to collect his works of art today!