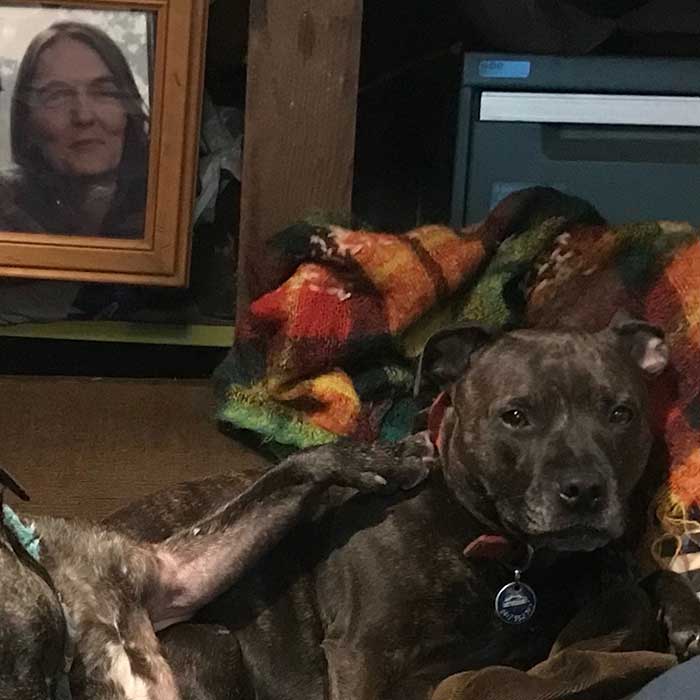 Deborah Halpern
Halpern's works exude an innate vitality and alluring simplicity. Spontaneous in form, her creatures are painted in a style that recalls visions of Gaudi, Picasso and the playful surrealism of French sculptor Niki de Saint Phalle, yet all have become distinctly Halpernesque in their ability to delight and surprise. Her two dogs Tiger and Lily have been loyal and mischievous friends for many years as well as inspiration for her work.
Halpern is a multi-disciplinary artist who explores the mediums of sculpture, painting, pottery, glass blowing and printmaking. Her work can be exuberant and whimsical but is also imbued with a deep artistry. It is playful and full of mystery, and yet is also a nod to the masters of old
Over her 40-year career Halpern has produced an extraordinary body of work and through her numerous public sculptures has become well known and respected within the community. One of Halpern's biggest and world-renowned sculptures, Angel, stood in the moat of the National Gallery of Victoria for many years before it was moved to its current location on the bank of the Yarra River at Birrarung Marr, besides Federation Square.
In her particular world view, Deborah Halpern was greatly influenced by her parents, artists Sylvia and Artek Halpern, who would often speak to Deborah of the 'brotherhood of man', and Halpern came to see the planet as her family.
As a teenager she was increasingly aware of the paradoxes and injustices of the world. She donated as much as possible to the Guide Dogs Association, Green Peace and Amnesty International, but felt that $10 per week wasn't making enough of a difference. Deborah thought she could make a bigger contribution, so she made that challenge part of her future.
Halpern began her artistic career training as an apprentice in ceramic works in 1976. In her mid-twenties, she was introduced to members of the Hunger Project, a not-for-profit organisation aiming to make a fundamental impact in the world's most poverty-stricken areas. The group had a policy of instigating programs only upon the invitation of communities to do so, and of initiating conversations with members of those communities to directly address their needs. The people behind the Hunger Project had been a part of the Landmark Forum, now a widely-known motivational seminar series operating worldwide, and in the mid-1980s Halpern decided to attend.
A sculptor and a potter by trade, Deborah Halpern had been commissioned in 1987 by the National Gallery of Victoria and the Australian Bicentennial Authority to create a sculpture for the south moat of the NGV's St Kilda Road site. She was intimidated by the scale of the project, and found the Forum helped her to realise her potential. With an original grant of $25,000, the sculpture, Angel, became a far bigger project than was originally intended, and Halpern had to meet costs by fundraising.
Today, Halpern's work can be seen in many public city locations (especially Melbourne) and is held in numerous public and private collections around the world & continues to be highly sought after.
JEFA Gallery is delighted to finally have Deborah Halpern on our books and we look forward sharing her work with you – over a long, joyous and prosperous friendship.